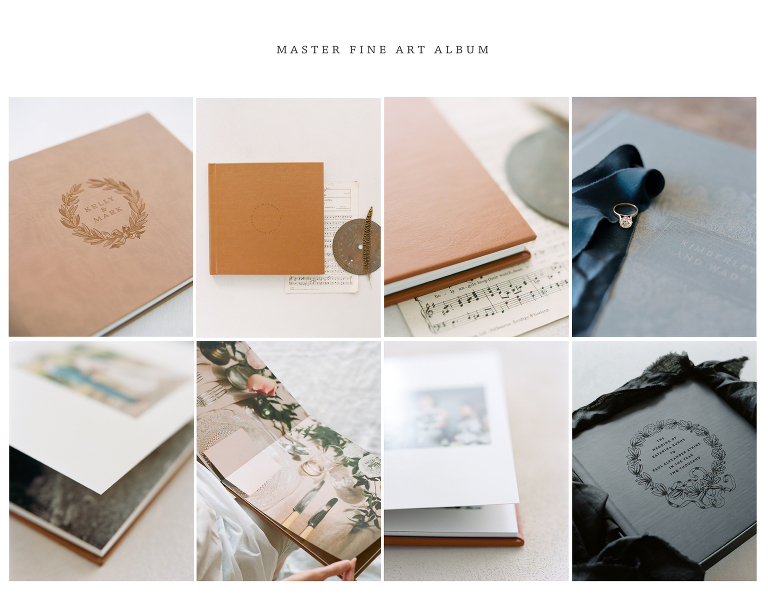 Master fine art albums are the top of the range and are hand made in an Australian workshop to the highest standards possible. Pigment printed, the colour gamut is unparalleled and allows for the finest details. Each album is hand constructed using Italian book binding machines and techniques. The pages are sandwiched with archival adhesives back to back, making the finished page thickness a mere 1mm. Albums are engraved with your choice of design.
> pigment ink printed fine art prints

>vertical press scored pages for strength

> covers in linen, leather composite and more

> full double page continuous spreads

> engraved personalised details

> 12 inch square with 10 pages
> Hand made box included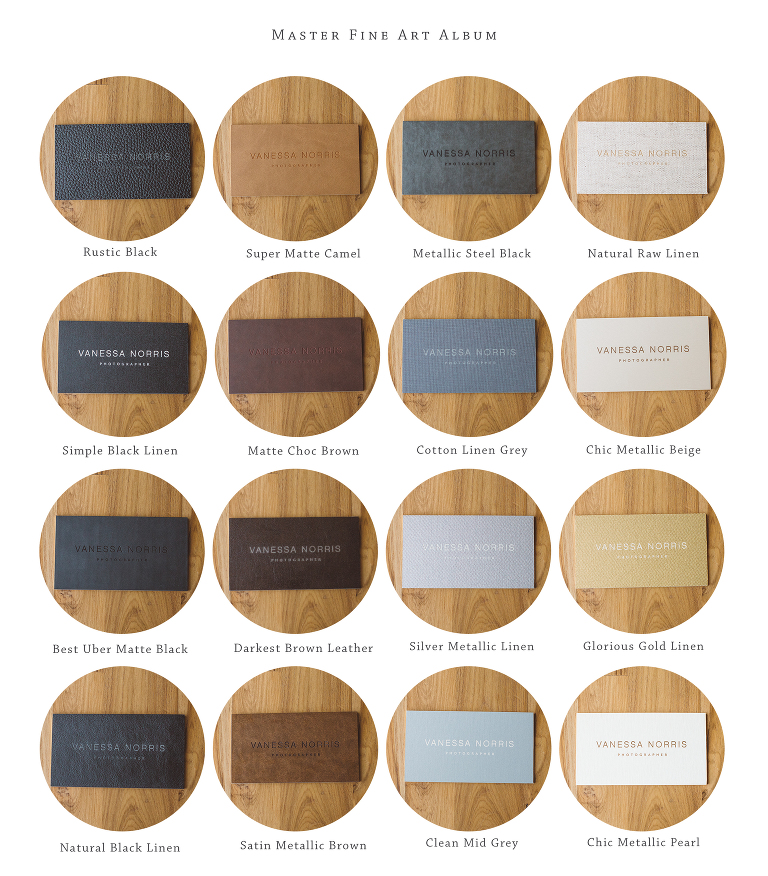 Classic Art Album – 11 inches with 10 pages
Premium Australian made art album.
Rich inks and a gorgeous wraparound photo cover.
Album pages are printed on 235gsm archival art papers imported from the United States (using genuine Canon pigment inks). Archival 200gsm white card between the pages to make them thicker and more durable (each page ends up approximately 635gsm).
Block made using specialised adhesive that has been used for decades and stands the test of time. Many low cost albums use PVA glue or other cheap adhesives that risk delaminating in the long term
The wraparound photo cover is printed using an archival lustre paper and mounted on rigid card. It is laminated to give it a beautiful feel.